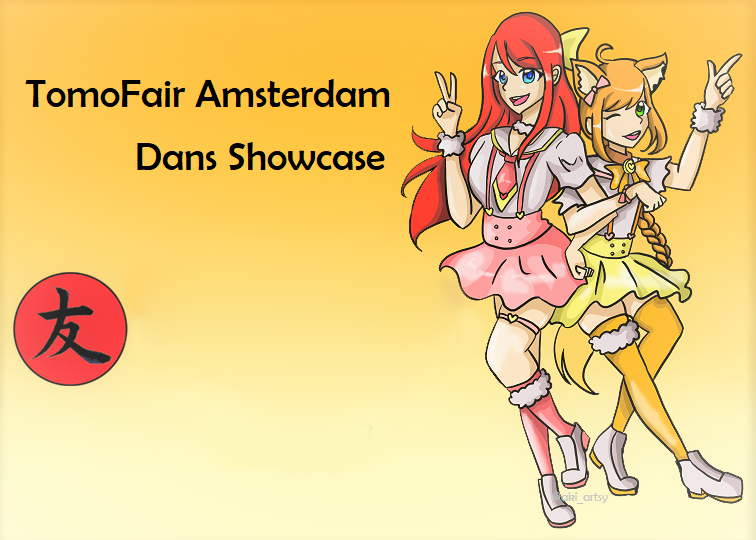 Have you always wanted to show your dance moves on stage but you aren't a fan of the usual competition aspect? We have something for you! For TomoFair Amsterdam we will be hosting a dance showcase for multiple dancers in the Netherlands to show off what they can do and have fun on stage! Join by yourself or with others to dance your hearts out.
Practical information:
On both days, there is an hour of time for the Idol Showcase. You do not have to perform both days and you do not have to perform the same songs if you choose to perform on both days. You are allowed to do the same songs on both days, however, do note that you will have to send in the form twice for both individual days. We will work on a first come – first serve basis, meaning that if the entire timeslot is filled in we will unfortunately have to close applications for that day. We will keep you updated on how full a day is and whether a slot opens up again.
If you choose to perform multiple songs as/with a group, please note down in the "notes' ' box whether you want to divide them over the hour or perform them back to back in a "block". Groups are allowed a max of 3 songs in total, as to ensure that everyone has an equal chance to perform in the time slot given by TomoFair. It is strongly recommended to do cuts of songs! We may ask you to cut a song time down if necessary.
Do note that a quality control of the audio will take place, and you will be informed if any changes need to be made.
Filling in the forms:
To enter the dance showcase you will have to fill in the form document down below. Note that Audio changes can NOT be changed after uploading, so make sure everything is on order before you submit
Audio files have to be submitted in this format: [Song name – Artist name] Name of act (Day of performing). An example would be [World is Mine – Hatsune Miku] Unmei Idols (Saturday)
The maximum length of the song is 210 seconds/3.5 minutes. You may be asked to make audio changes if a song is too long or can be improved in quality
Deadline for filling in the forms is MONDAY 23:59 THE 8TH  OF NOVEMBER Unless a day is already full beforehand.
Songs are on a first come – first serve basis, meaning that no doubles are allowed on the same day. In the forms there is a google document with current performance slots/schedule which will be updated.
For any other questions, please contact @kairi.cos on instagram
Google forms: https://forms.gle/RaD5aSTZFP5m5jtk7